About Divorce Financial Solutions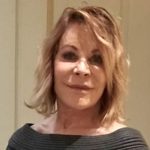 Veralynn Morris, CDFA®
A CDFA® and Financial Services Professional with more than three decades of experience in the financial and investment industry, Veralynn is sought out for her CDFA® services by individuals and attorneys. She is an expert witness in financial areas of divorce and brings a real-life approach to their financial matters. As a mediator and litigation support professional, Veralynn has worked and has gained successful outcomes in most cases. Not only a CDFA® Professional, Veralynn understands the inner workings of retirement and employment benefit plans since she has designed and implemented pension, 401(k), and employee benefit plans for some of the larger companies in our area. She remains involved in the management of these plans and is in active practice providing retirement solutions for businesses and individuals. Veralynn holds several licenses pertaining to the financial industry and her practice.
Veralynn is a graduate of Mount Saint Mary's University where she received a degree in Business and later served on the President's Advisory Council. In the community, she served in the positions of Commissioner and Vice President of the Frederick County Commission for Women. Veralynn lives and works in downtown Frederick with her husband, Peter Gordon, and their golden doodle, Oliver. She has successfully competed in dressage and is the proud mom of her son, Christopher, who is Co-Commander for a State of Maryland Agency.

Robert G. Reilly, CPA
Rob received his B.A. from SUNY at Stony Brook and his M.BA. from Adelphi University. After working in private industry in a managerial capacity for fifteen years, Rob became a CPA, and spent five years in public accounting. Rob has over 20 years of experience in consulting, audit and tax.
Rob, brings forensic accounting, pension valuation, tax planning, review and tax preparation to our clients. As a CPA who is well-respected in the area of divorce, he provides expert witness support. His specialty in divorce makes him a valuable asset to our firm.